Come and Get it!
Our goal is to provide a virtual menu with information, recipes, etc.. We will be adding additional entries as time permits. If you have something you'd like to put here, please email lardmaster2 _AT_ lard.net.
Click anywhere in the pictures for additional info.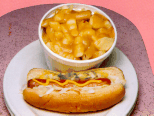 ---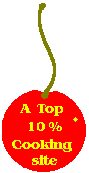 This page has been selected for the top 10% of cooking sites on the WEB!
---
Other Food/Eating Links